Saw a UFO
Some time ago we decided to withdraw from circulation interplanetary this show, but I have so much affection we like to have him present at this new website.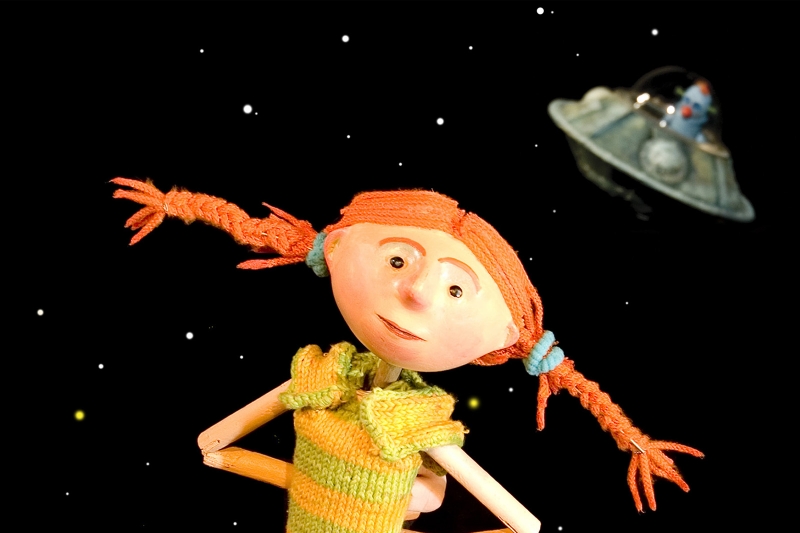 The place was beginning to be saturated ... and the neuron Joe and George, too. We need space (two sites) to accommodate new projects and new illusions ... and the technical complexity and scope UFO we decided to choose it.
Therefore, unless we have adventures and Kla Blibli our repertoire. Perhaps we had to make a last representation hype and dish, but as we left a little to be done and the thing has gone well, and gone flying UFO.
We are proud to have done 162 performances of a show that spoke -among other issues- of child abuse; we are proud to have mixed with MATILDA Rear Window and have been an alien as a deus-ex-icing machina. We are proud to have excited children, daughters, mothers and fathers here and there, and having taught them (somewhat) the language of the Martians.
With UFO, released in 2008, we made seasonal TNC, we were the theater festival in Madrid, we won the award chair in "other theatrical disciplines" (it was the first time they gave a "child") and Prize Audience Fair puppet Lleida. We also "survive" in the jungle of the Festival d'Avignon Off ...
We thank here all programmers and programmers who trusted in the show, from the largest to the smallest theater especially for those who opt to include escolars- campaigns, as well as the team that made it possible.